SINGER – SONGWRITER – GUITAR – HARMONICA
I started playing guitar and singing at about the age of nine, influenced by my  Swedish mother who regularly had music evenings based around Swedish folk music. My first performance was at a parent's  folk evening at the school at the age of ten where I sang Every Day by Buddy Holly. 
When I was 20, my mother died so I took off with my guitar and travelled around Greece for two years, literally singing for my supper. Later I worked in kitchens long enough to buy a flight to Australia where I met up with a good friend who was also a musician.  We busked our way around the country picking up various gigs in hotels, bars and festivals. I returned to England at the age of 24 and in late 2010, I met Jane Devereaux and we formed Hennesea. I started writing songs and we put these to the test at some festivals. They went down well and since then things have escalated. We've built up the band, released two albums, three EPs, several videos and had one international single…..so far!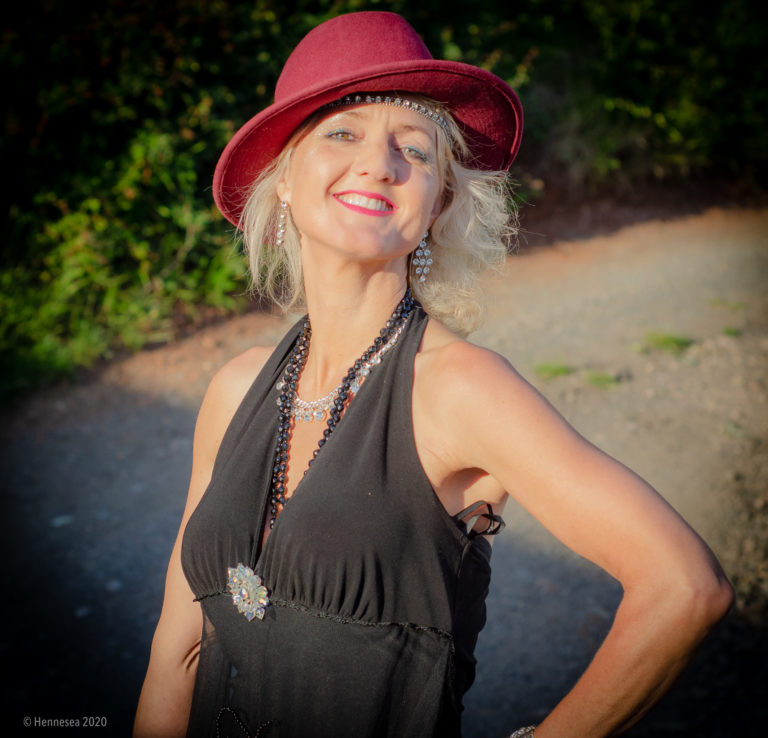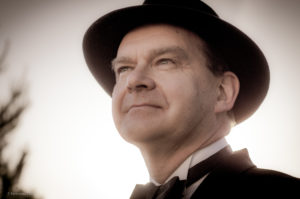 GUITAR – MANDOLIN – CELTIC BOUZOUKI – UKELELE
I took up guitar at the age of 17 – a sudden decision whilst overwhelmed listening Brian May on "March of the Black Queen", on the black side of the album Queen II.
My main influences are Pete Townsend, Jeff Beck, Stevie Ray Vaughan & BB King. I go to Chicago fairly often and there I seek out the great Blues and jazz clubs and bars, my very favourite being the Kingston Mines on North-side, closely followed by B.L.U.E.S. and Jazz Showcase.  In early 2012  I was "spotted" whilst playing my beloved mandolin, just a day or two after Hennesea had recorded Mandolin Man in the studio. Before I knew it, there I was with Hennesea! It is great to be playing original music alongside the wonderful talents of Anna, Garry, Ralph and our guest musicians.
I always wanted to be a musician. And an astronaut. When I was thirteen I borrowed my brother's bass guitar and taught myself how to play. At seventeen I dropped out of college to join a band in London called, amongst other things, Asterix and the Gauls. We recorded five albums and played a lot around London in the mid eighties – at the Rock Garden, the Mean Fiddler and many pubs and clubs on the circuit. Meanwhile I began working in television, editing documentaries and shows for the BBC, ITV and Ch4. I ended up as senior video editor at a facilities company where I edited loads of tv programmes and corporate videos. As a director and producer I happened to co-write and direct an animated series starring Rik Mayall which was great fun!  Then I started to get back into music. I formed a band called Funky Junky Monkeys and played dozens of gigs around Malvern.  With the small amount of cash we earned as a band we bought some gear and put on a music festival, then another one and another! While sorting the line up for the Pyramid Party, Malvern Rocks and Mappfest I got to know lots of bands on the local music scene including Hennesea. I began playing in several local bands – Threshing Ground, Stealth, Freaky Trigger, Dogs of Santorini.  In September 2016 Anna told me Hennesea needed a bass player and I was happy to join up and have been gigging with the band ever since.  Still figuring out how to become an astronaut.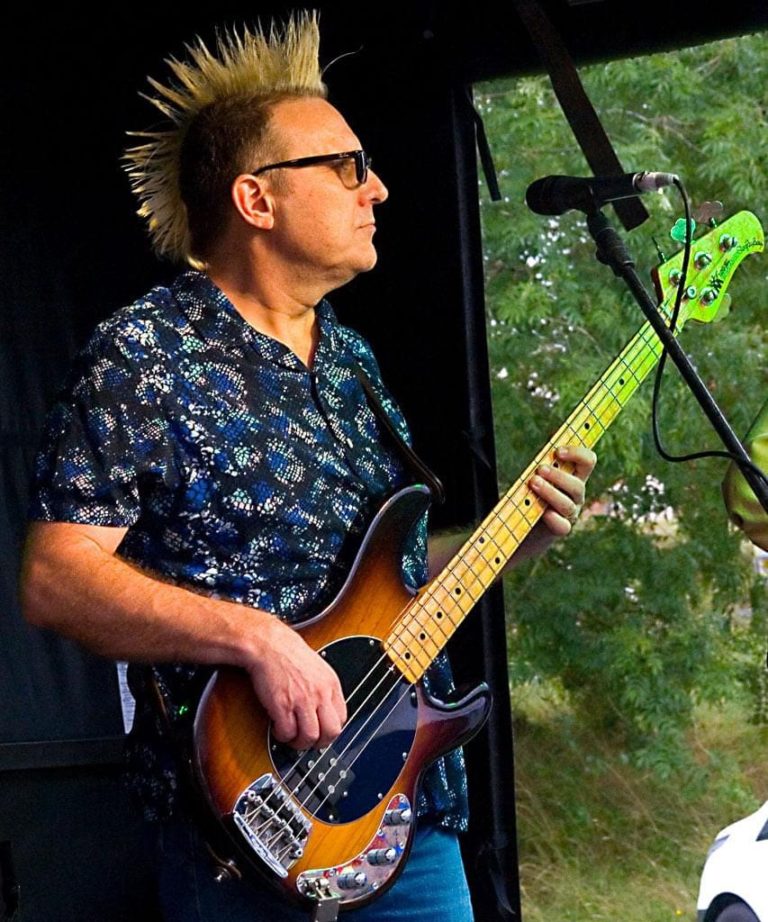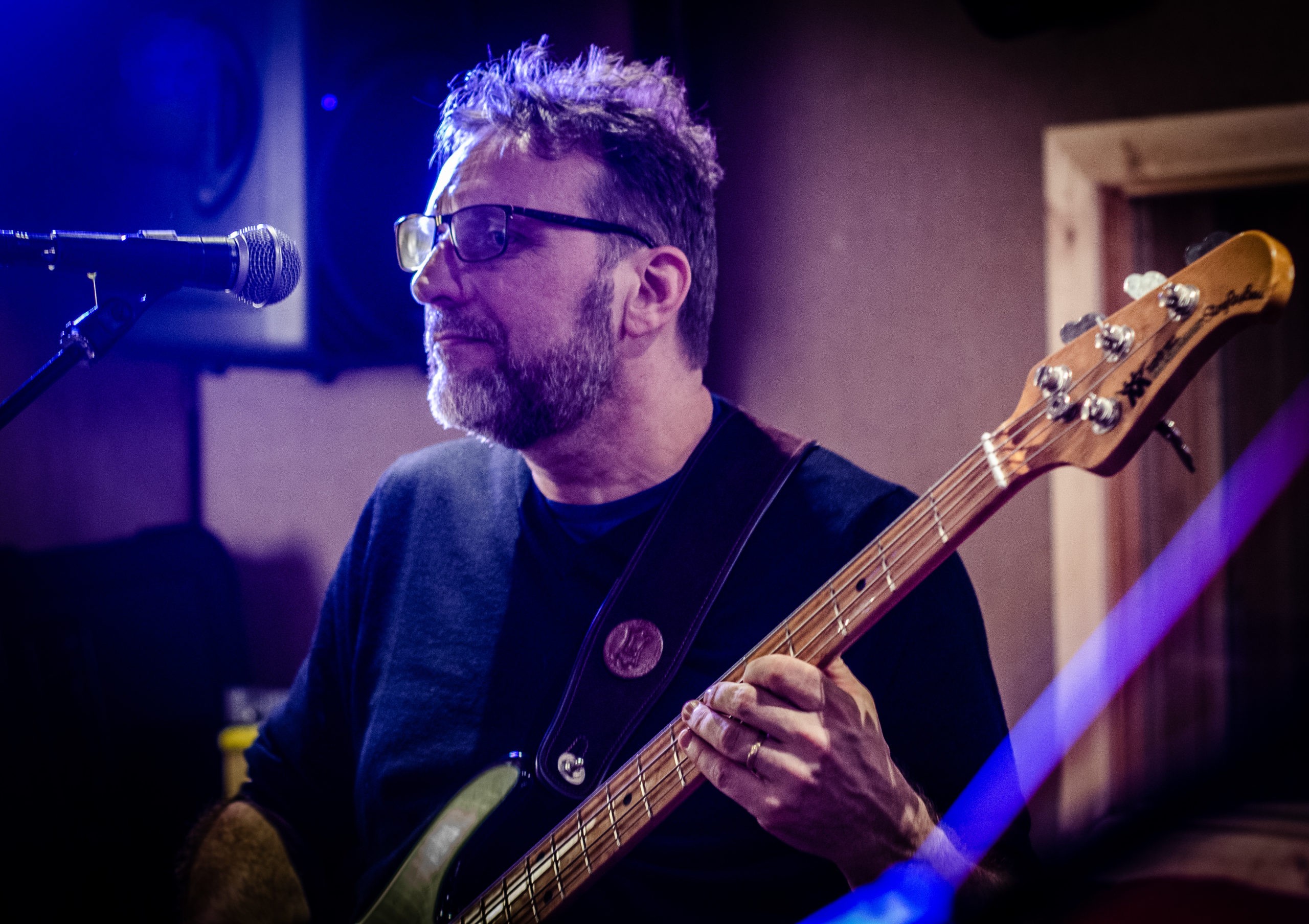 I spent my formative years as a trainee sound engineer in Sirocco Studios, one of Scotland's top recording facilities. There I worked with many well known cutting edge artists and musicians. Relocating to England, I continued my career recording and producing music from many genres, whilst building my reputation as a drummer / percussionist. My combination of drum kit and percussion playing has provided much of the driving force behind many notable projects, such as the Headhunters. Their critically-acclaimed debut album, Millennium Time Bomb featured, among others, Nigel Kennedy, Kadir Durvesh and Martin and Aine Furey. We toured extensively, headlining both The Avalon stage at Glastonbury, and the Big Green Gathering. I have also performed throughout the UK, Ireland and Mainland Europe, with Suns of Arqa, Celtarabia, Royal Shakespeare Co, Bohinta and Martin Furey. I have worked on many projects alongside Martin, including the album Belladonna. I have lately been working in my own recording studio with many bands and musicians. I joined Hennesea in Spring 2013 and recorded the EPs Shine On and One Fine Day and all the band's releases since.
VOCALS – PERCUSSION – GUITAR